SPECIAL ADVERTISING SECTION: The Home Front Map—Guide to Appalachia
By Louis Segesvary, Ph.D
Public Affairs Director • Appalachian Regional Commission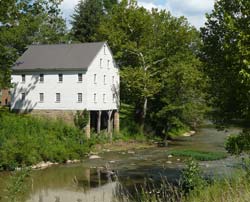 While material written about the Civil War could easily fill a library, relatively little of it focuses on the stories of noncombatants and how families, farms, and livelihoods fared during the conflict that ripped America's social fabric apart between 1861 and 1865. And yet these stories of the home front, every bit as compelling as battlefield heroics and the actions of generals and presidents, are critical to understanding the war and its impact on our society. The attached Home Front Map Guide represents a new, fresh way of looking at the war by highlighting the Civil War home front. We invite you to use it to go back into time and experience this fascinating and often surprising history.
This map guide focuses on 150 destinations, one for each year that has passed since shots first rang out at Fort Sumter in April 1861. You won't find battlefields here but rather a rich diversity of sites actively dedicated today to exploring the war's social and technological history, from heritage farms, railroads, and restored homes to historic downtowns, national parks and memorials, and living history museums.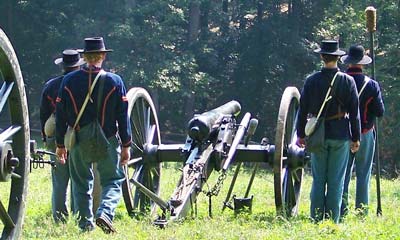 At the Shields-Ethridge Farm in Jefferson, Georgia, Charity Shields endured the death of her husband and watched as her sons went off to fight. Left with little choice, the plucky farmwife continued to manage the 800-acre farmstead. Today, the farm is an 152-acre outdoor agricultural museum at which visitors can learn about 19th-century rural life with hands-on interpretive activities.
The declaration of war didn't stop some state legislatures from continuing to deliberate on their role and authority. Three major political deliberations, for instance, occurred at Wheeling, West Virginia's Independence Hall, which you can still visit today. During the first convention in the former Custom House in May 1861, delegates considered seceding from the Union. The June 1861 meeting considered and then implemented the formation of a new government with Virginia. The third and decisive constitutional convention in 1862 established West Virginia as its own state, which then seceded from the Confederacy.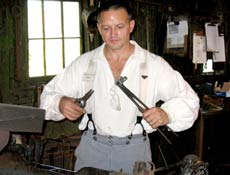 Well behind the battle lines, factories on both sides operated at a furious pace, creating the raw materials, foodstuffs, clothes, and armaments that kept the armies supplied. Visitors can explore Cornwall Furnace in Cedar Bluff, Alabama, and learn how it produced the iron used to make the cannons, guns, and ammunition critical to the Southern war effort. Despite two assaults by Union troops, the ironworks still stands today.
During the Civil War, railroads quickly assumed a vital strategic role in ferrying troops and war materials to the front. Visitors to the Southern Museum of Civil War and Locomotive History in Kennesaw, Georgia, can see a Confederate steam locomotive called the General that ran along the Western and Atlantic Railroad. Union soldiers disguised as Confederates tried unsuccessfully to steal the General and two boxcars.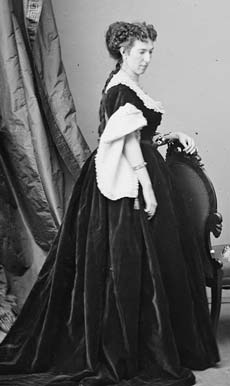 Railroads needed oil, a product as necessary to fuel the Civil War as it has been to all the wars since. Oil also lubricated factory machines producing weapons and ammunition—and was used to produce kerosene for lighting. The Drake Oil Well in Titusville, Pennsylvania, which you can still visit [check], not only provided oil for the North's war effort but also was a sign of the growing industrial might of the United States.
Another railroad enjoyed considerable use during the war but wasn't above ground and didn't involve steam engines. The Underground Railroad, which consisted of a network of footpaths and back roads leading from the South to the North, featured a series of safe houses where slaves hid while brave volunteers led them to their freedom. The St. James A.M.E Zion church in Ithaca, New York, which visitors can see today, served as a key stop, hosting such notable visitors as freedom workers Harriet Tubman and Frederick Douglass. Another important stop was the Rankin House in Ripley, Ohio, in which the Presbyterian minister John Rankin ushered some 2,000 slaves north to freedom. His house is open to visitors today.
Spying was another secretive activity that enabled women to serve their cause. One of those was 17-year-old Isabella (Belle) Boyd, also known as the "Siren of the Shenandoah," who became a spy with considerable success for Confederate General Stonewall Jackson, using her charm to listen in on the occupation Union forces. You can learn her extraordinary story by visiting her childhood home in Martinsburg, West Virginia.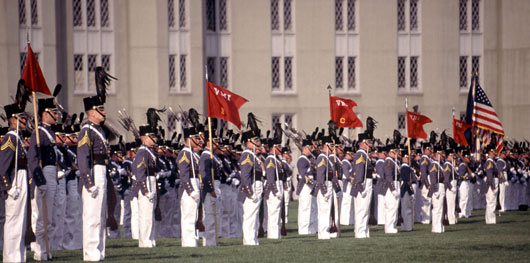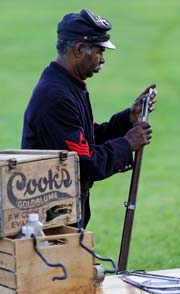 Other wartime efforts were conducted secretly as well, including the operation of the Old Mill at Pigeon Forge, Tennessee, whose looms produced cloth for uniforms worn by Union soldiers and the Tennessee Home Guard. Visitors today can watch water-powered granite French buhrs mills grind meal and flour—and then visit the nearby shopping complex that contains restaurants, a bakery, pottery, and craft shops.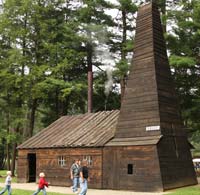 These are just a sampling of the heritage sites listed on the attached map guide, selections carefully made by the Appalachian Regional Commission (ARC) from more than 500 nominations for destinations and stories that represent the Civil War experience in the Appalachian region.
ARC, a unique partnership between the federal government and the 13 Appalachian states, was created to help the people of Appalachia reach socioeconomic parity with the rest of the nation. The Region, defined by Congress, includes nearly 25 million people in 420 counties spread across parts of Alabama, Georgia, Kentucky, Maryland, Mississippi, New York, North Carolina, Ohio, Pennsylvania, South Carolina, Tennessee, Virginia, and all of West Virginia.
You may download the ARC Civil War map-guide from our site (see links above left on this page). Paper copies are available at all 13 Appalachian state welcome centers (contact information appears in the Reader Service section, page 69 of American Heritage Spring 2011 issue). For more information on how to plan your Appalachian vacation, please visit www.visitappalachia.com.